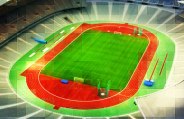 Substantial sporting arena development track records.
In sports stadia construction including both new build stadia and additional facilities at existing grounds.
Read More
02.
Mechanical Engineering
We strives to satisfy each client's specific requirements.
We provides specialist work in Pipelines, Fire Fighting and Production, Security Surveillance System and Structural Pre-fabrication.
Read More
03.
Electrical
Engineering
We provides full range of services in all areas of engineering.
The services provided include but not limited to the following: Engineering design and construction (Onshore / Offshore).
Read more
04.
Structural Engineering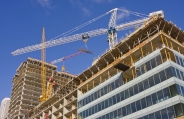 Sustainable buildings is a core competence of JAGSUL.
The company has a history of building perfectly engineered and designed buildings, which are reflective of both client as well as Nigeria specific requirements.
Read more
Welcome to JAGSUL Nigeria Limited!
JAGSUL is wholly indigeous engineering construction firm. JAGSUL has been able to bring together a group of experienced, resourceful and highly seasoned Nigerian engineers, architects, and quantity surveyors, who have contributed in no small measure in adding value to the engineering profession in Nigeria. The firm is involved in various fields of engineering including Building, Civil, Structural, Mechanical and Electrical Engineering.
Our Core Value (
SIT

)

S.

SAFETY

The Safety of our workers is our number prior and a part of our cultures for decades. We are committed to the highest standards of safety, consistent with sound construction practices.

I.

INTEGRITY

We remain true to our founding values of qaulity, honesty and hardwork. We have one of the highest ethical standards in the industry. JAGSUL is a business based on trust. We are consistently associated with the highest standards.

T.

TEAMWORK

We recognize that our primary asset is people. To be successful, JAGSUL must be a rewarding place to work. We therefore provide opportunities and encouragement to help our people reach their potentials.
Scope of Services: Sports Facilities